We Had a Greenhouse Once Upon a Time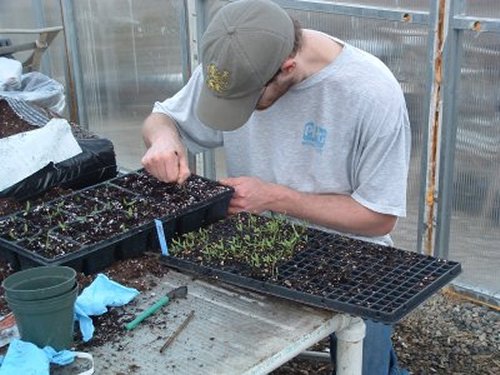 Last week, I told you how I found a bunch of pictures on my old Flickr account. Here's some more of them. For a few years , we had a greenhouse business at my mom and dad's. We'd start planting in the winter, and then in the spring we'd have flowers and plants ready to sell.
These pictures are from 2008.