Arby's and ALCS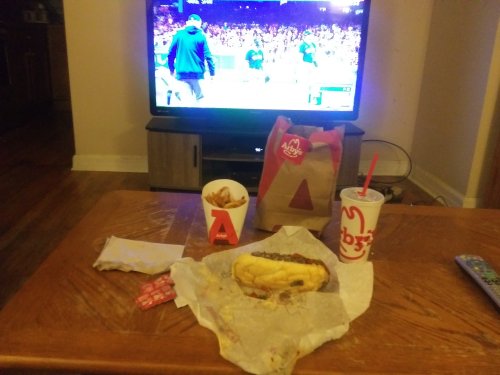 Advertisement really works, dudes. I kept seeing these Arby's cheesesteak sandwiches while watching the games and I had to try one tonight. Had a DoorDasher bring one over. Damn good sandwich, and just right for watching the ALCS Game 6.
Astros just lost. The ALCS is tied now and one more game to go. Pulling for the Astros.
PS, today was not a good day to be a Lion.