Hank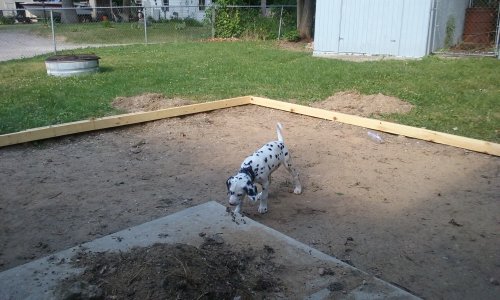 Hey everyone, this is Hank, my sister's dog. Not only is Hank one of the 101 Dalmatians, Hank is deaf. Completely. He does not respond to sound at all.

Today was my first meeting with Hank. My sister wants him to get familiar with me and my house because she's going to leave him with me while she goes on vacation.

Hank has a lot of energy and he seems to like my back yard. He's a bit wild, but nothing I can't handle. I like him.