Cookies & Beer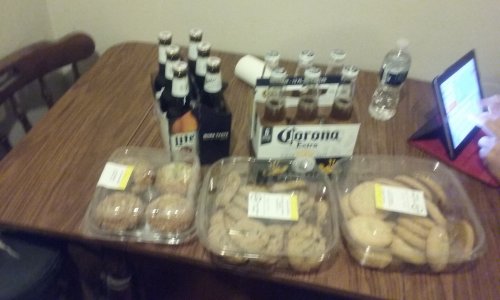 I had a real craving for cookies and beer, so I had a Shipt shopper make it happen.
My brother is over. He seemed to really like the stuffed chicken breast. We're having beer and cookies now.
I didn't see any games on tonight, so that was disappointing.