That Book
Every once in a while, Michael Knost posts a question on Facebook about books that we've read. For example, his latest question about books was "What was your first book that made an impact on you as a reader?"
I'm often among those who responds. I love books and I appreciate the invitation to share about the books I've read. Though, to several different questions that Mike had posted over the years, my answer was "The Outsiders, by S.E. Hinton."
This copy here is the exact same copy that I read when I was 12 or 13. I kept it all these years. It was just lying around the house when I was a kid. I believe it came in a box of used books that our aunt Charlotte gave us.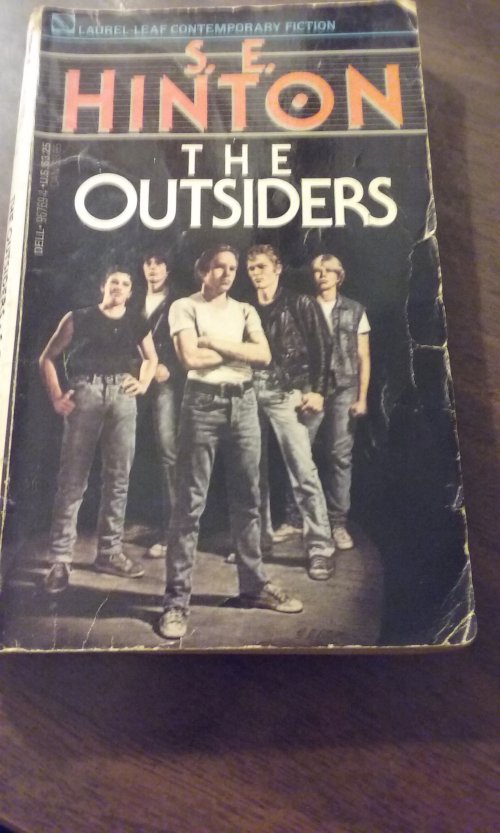 There is no book that I love more than The Outsiders. I relate to Ponyboy in a lot of ways. This is also the only book that I've read more than a few times. I read it several times when I was a teenager, and I read it a few more times when I was in my twenties. I plan to read it again. It's on my to-read list, I just haven't gotten to it yet.
The Outsiders influenced my writing. I feel it every time I'm writing a story. The emotions that I try to bring out of my characters and hopefully my readers. I'm always trying to write something that will shatter even the toughest of my readers. But I'll probably never pull it off the way S.E. Hinton did.
Well, today was productive. I wrote ten new pages into the novel and I edited 10 pages of a short story.
I'm sad that Mike Resnick died. He once explained to me how he was able to write around 15,000 words a day, finishing novels in a few days. Resnick was one of the writers who inspired me to just bang down one story after another.