Maude's Alabama BBQ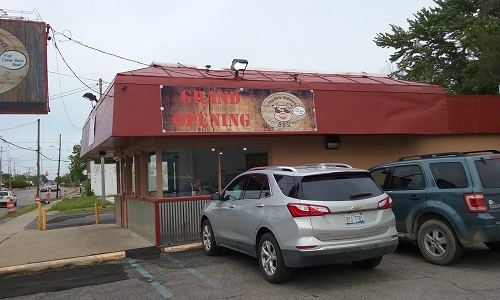 I should've turned my phone a little to the left, so the sign on the post would be in the picture. Anyway, my uncle Ron recently opened this restaurant at 2602 Davison Rd. Flint, Michigan. Maude's Alabama BBQ was named in my grandma's honor.
It's a small takeout restaurant, but there are counters and stools along the windows for those who would like to eat there. My dad and I stopped in today. I had a Maude's All-American Burger and fries and I really enjoyed them. I think next time I'll try the Southern Fried Catfish Sandwich.
They have several choices on their menu, which you can see on the website, maudesalabamabbq.com. You can place your orders online or call 810 875 9984. There's even a drive-thru window.
Check 'em out.