That yielded quite a bit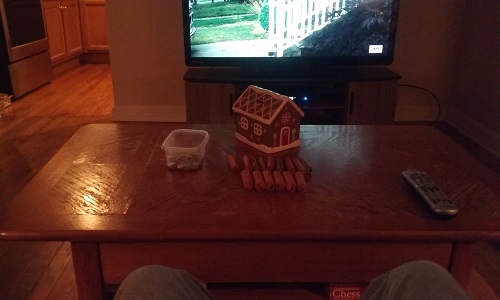 I'd been dropping change into this house-shaped coin bank for years. Today I got it all out and put it in rolls, because it's all going into a savings account. The coin bank yeilded a lot more than I expected.
Oher news: I'm watching Gran Torino and making spaghetti.