Sighted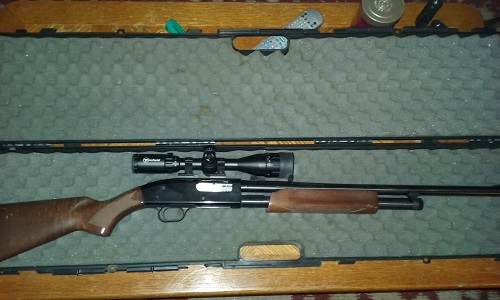 Firearm season starts Thursday. My dad's letting me use his powerful rifle scope again. Got it sighted today.
When I shot my deer last year, the scope hit me in the head and I had to get seven stitches above my right eye. But I figured out that happened because when I was trying to get a clear view through the scope, I pulled my head back and that caused my shoulder to move back from the stock.
This year, we moved the scope mount forward an inch and that really makes a difference. Now in order to get a clear view through the scope, I have to really tuck the stock into my shoulder, very tightly and almost painfully, and the gun doesn't recoil at all when fired.
This will be my first season with the new slug barrel on my Mossberg 500. I reckon it'll make a difference in accuracy and I'm going to take long shots.