House
I just found out that my house was built around 1929. My landlord said he doesn't think there's an accurate record that states exactly when the house was built, but that the township has the year as 1929. I didn't think it was anywhere near that old. I thought it was maybe built in the 60's or 70's. Now I'm very interested in the history of this place, though I doubt there's any records to be found.
I signed the purchase agreement Monday and we're moving forward, but some work will be done on the house before we close. Most notably, all the siding will be replaced, though I requested that the new siding be the same color as the old siding. The new siding will be vinyl, the old siding is wood. Also, the tree in the front yard will be cut down and the awing over the front door will be removed.
The back patio will be torn up and replaced with a new patio, and a small patio will be put in around the side door. I'm also getting a new refrigerator, stove and microwave. One window will be replaced, an outside light will be replaced and screens will be put on the attic windows.
Consider these to be the Before pictures. I'll take After pictures when the work is done. When the work is done, then we'll close on the house.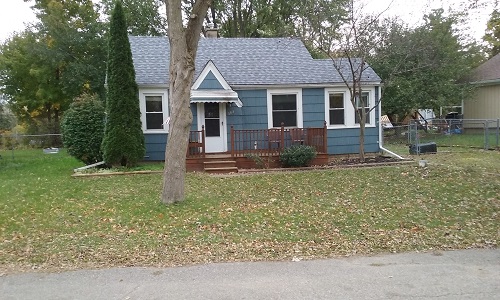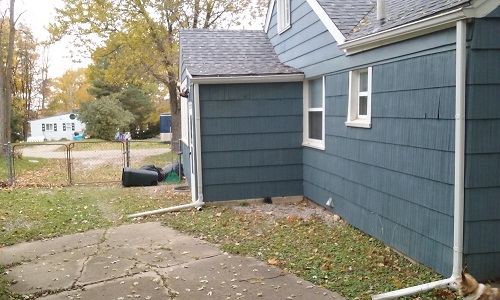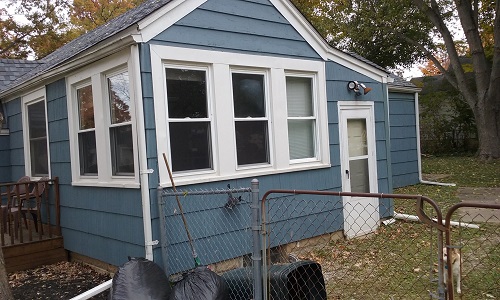 Updated 12/28/2018 to insert pictures of the old stove, microwave and fridge.