Waterproof Covers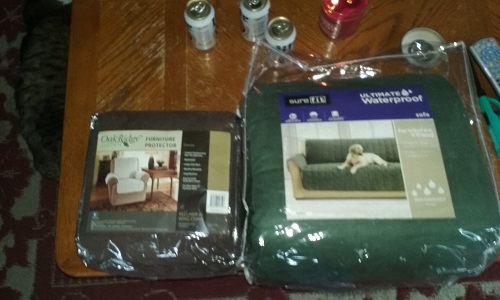 I've been without a couch for over a year now. I have to take my office chairs into the living room if I want somewhere comfortable to sit while watching my sport teams. I would like to get a sectional couch, but it might be a while before I can.
My mom and dad plan to get new furniture, and they offered me their old couch and armchair. But after losing three couches to pets, I don't want to take any chances.
I ordered these waterproof covers, so they would be here when we bring over the couch and chair. The reviews of these covers are mostly good, though a couple reviews say the covers don't stay up very well.
I have some ideas of how to get the covers to stay up and I'll make something work. If I have to staple them down, I will. I'm having a meeting at my house next week, so I hope we can get the couch and chair over before then.