Not My Usual Hunting Ground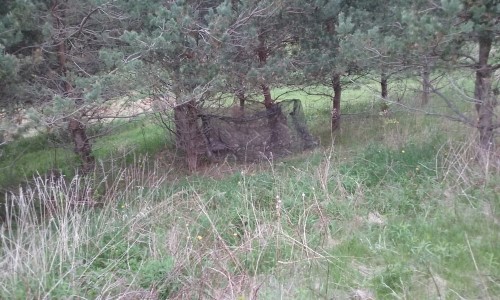 I haven't been turkey hunting yet, but today I got the blind up. I decided to set up base in the Pine Tree Corridor, way across the field from the Bat Shack and my hunting ground. From inside the blind, I would have a nice wide view of the hill.
Other news. Recently my dad was on my hunting ground, where the Bat Shack is, and he found this broken arrow. He showed it to me today and I confirmed that it is the arrow that killed Deer #2. It's a four-blade broadhead. I remember that it went through the deer and got stuck in the ground behind it. That was October 2016.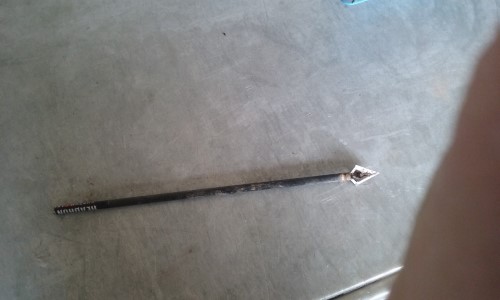 I'm getting anxious for deer season.