A Hot Night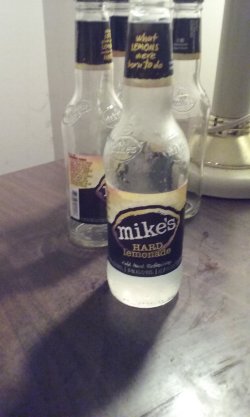 It's pretty hot tonight. I'm sweating, drinking cold lemonade, listening to Nirvana and Sia and working on a short story. This short story will be the last for a while. I'm going to focus on the next novel when I'm done with the short story. That'll be 25 short stories on the market. I'll keep moving these stories down the market list until they sell.
Deer season starts in a week. I haven't purchased the license and kill tags yet, but I'll be getting them soon. I'…m plan to get over to Mom and Dad's tomorrow and take a look at The Bat Shack. I hope the shack is still holding up. I never got around to rebuilding it. If it's too damaged, I might find a different spot to hunt this year.
The Lions are 2-0.
The Wolverines are 3-0.
Anyone notice how many Mom & Pop stores in the area are suddenly going out of business. It's freaking sad. I have a feeling that the buildings these stores were in are going to sit abandoned for years and years. I'm hoping someone turns one these buildings into a butcher shop or meat market. It'd be nice to have such a place closer to where I live.
I got yard work to do tomorrow. Have to rake and bag leaves. and maybe mow the lawn. My next door neighbors have a very healthy apple tree in their backyard, right next to the fence. A lot of the apples land in my yard. I'm going to bag them up and use them for bait.
I'm tempted to tell the neighbors that if they don't want the apples on their side of the fence, I'll take them. But I'm shy. The apples have a strong scent that I'm sure will attract deer.