Bare Back Magazine, May 2021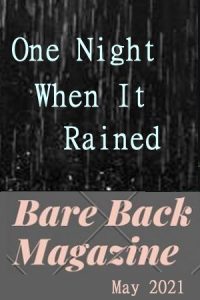 Bare Back Magazine published my story "One Night When It Rained". This is my fourth sale to them. Natasha Brooks, the Editor-In-Chief, keeps things running smoothly at Bare Back.
The two characters in One Night When It Rained, Jianzhu and Liyun, are from an international conspiracy thriller novel that I hope to have published some day soon.