Kroger Invasion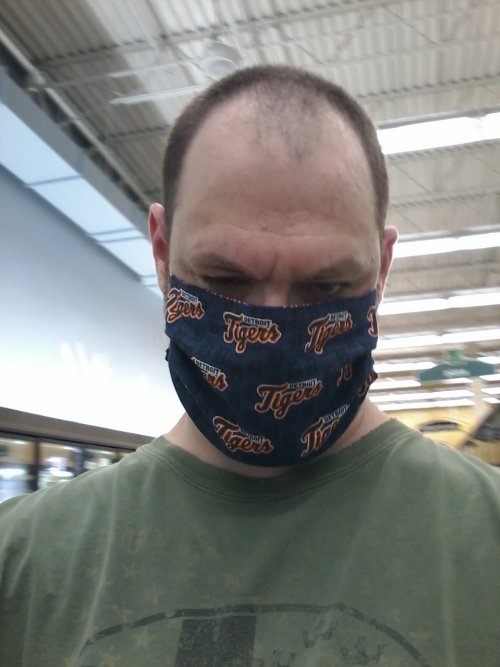 My first time inside Kroger in a few months. I got tired of them only bringing me out one or two packages of meat when I did curbside pickup. Today I was able to get enough meat to last me until the Brower Farms has my order ready. I managed to get in an order to them a couple weeks ago, but because they're getting so many orders lately, it could be two or three more weeks before my order is ready.
The reason I was doing curbside pickup was I heard there were a bunch of rules customers needed to follow when they shopped in the store, and I thought that would be a pain in the ass. Well, it wasn't as difficult as I thought it would be.
Most people wore masks, but a few did not. I want to be clear. I wear a mask not because I'm scared, but because I want to do my part in helping to slow the spread of the virus so hospitals don't become overwhelmed.
I don't think this virus would do much to me and I hardly care if it does. But I don't want to be the person who passes it to someone who will not survive it.