'Twas A Fine Sunday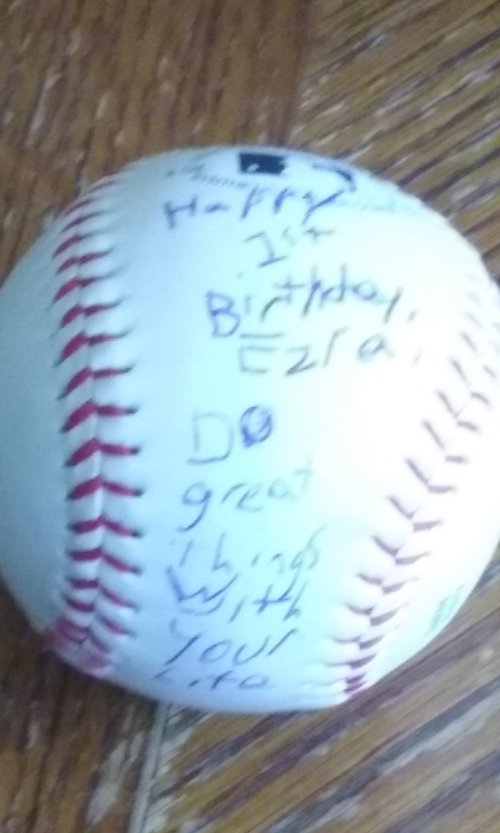 Today we celebrated my great nephew Ezra's first birthday. It was just a small gathering at Mom and Dad's. I got Ezra's a real baseball. I know he's a bit young to play baseball, but I thought if I put a baseball in his hands early, he might come to love the game.
I had put the ball down on the table at my mom and dad's and moved on. I guess someone handed it to Ezra, because a few minutes later they're telling me, "He loves it, Robert. He's smiling."
I looked over. Anthony was holding Ezra. Ezra had the ball in one hand and he was holding it out toward me. I didn't know he would have such a good one-hand grip on it yet. I hope he doesn't start throwing fastballs around the house before he's two.
Ezra unwrapped some presents, and then my dad and I watched the Lions. The Lions won and they are now one tie and two wins into the season. After the game, I went out to my hunting ground to look at my tower.
The blind on my tower was torn to pieces. So, I took the top part of the tower off. This year I'll hunt with nothing over my head. I'll hang camouflage netting from the rails of the tower, but that'll be it.