Today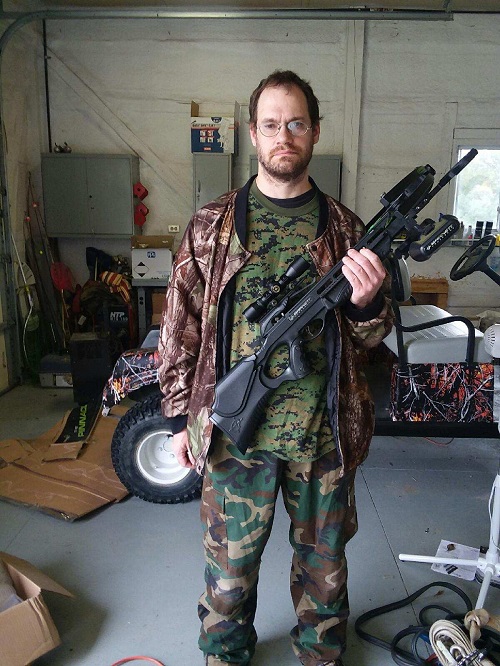 My sister took the picture before I headed out today. I got in a few hours of hunting. It was pretty windy, and a bit cold. But it's better when it's cold. If you shoot a deer on a warm day, it might rot before you can get it butchered.
I really wanted to use my regular compound bow this year. I didn't use it much in the past because the ceiling in my shack was low and the top of the bow would hit the ceiling. The ceiling of my tower's blind is plenty high enough for a regular bow, and I might have used it. But I did something to my left elbow a couple months ago. It hurts when I draw back the string on the regular bow and I can't hold it for long.
So, it's the crossbow again.
I'm starting to think I'm going to need surgery to fix whatever's wrong with my elbow. Think I tore something.
The Pistons beat the Cavs. They played on the Michigan State court today, not sure why. I have Game 1 of the Dodger-Brewer NLCS on. Top of the 6th, LAD 1- MIL 5.
I'd kill for some tacos right now.