The Bat Shack Still Stands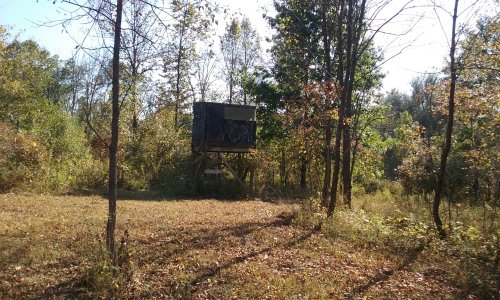 The Bat Shack is still standing. At the end of every deer hunting season, I close my shack and I don't return to it until shortly before the next season starts. Every year I half expect it to be folded in on itself. The posts and the deck that the shack is on are in good shape and I expect them to last a long time. But the shack, the walls and roof, I keep thinking that's going to collapse.
The roof is okay, but the walls have been breaking here and there. But they're still holding up.
If you missed it, here's why I call my hunting shack The Bat Shack.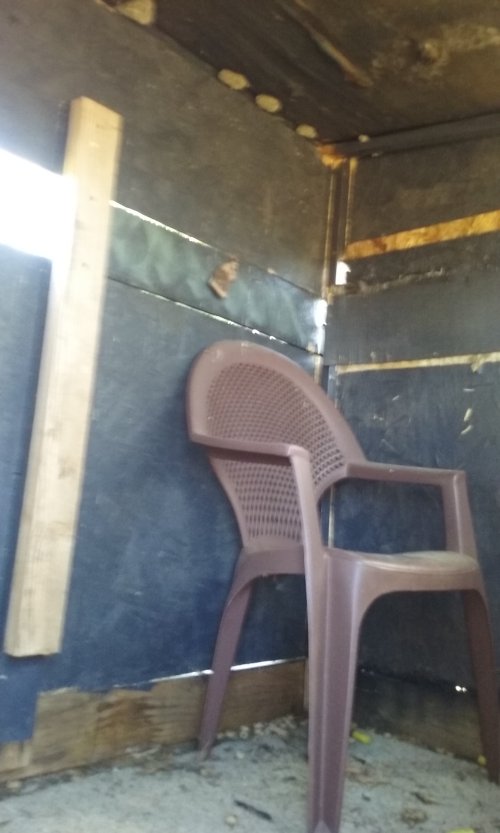 I don't know what those greenish lumps on the ceiling are. Could they wasp nests? Nor do I know what those freaking fuzzy ball things under the chair are. There's always something creepy in there. Although I closed all the windows last year, something managed to get one of them open. Probably a raccoon or some other monster that I don't care to meet.
I did watch the Lions today. It was the most heart breaking loss. With just a few seconds left on the clock, they finally got the ball into the end zone and won. But then the refs reviewed the play and decided, no, that wasn't a touch down. The clock ran out and the game was over.
The Lions are now 2-1.