The Red Wings Did It Again
I've been watching the Red Wings since the regular season started on the 13th. They lost their first two games, but won the three after that. So, that makes them 3-2 for the season.
They were tied with Nashville at the start of the third period, but broke the tie a few minutes into it and then scored again soon after, bringing the score to 4-2. Nashville did score another goal, but only one more.
The Red Wings got in a fifth goal closer to the end and finished the game with 5-3.
At first, it was just me and Luci watching the game.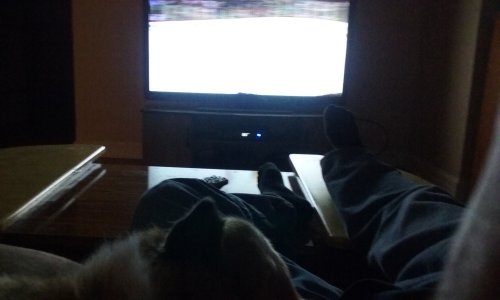 And then Buddy came along.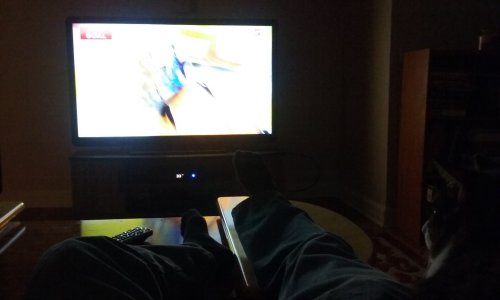 They're the best pets ever.